What is 3bet Defense?
3bet defense is a strategy that you must employ after open-raising or raising over limpers preflop and somebody re-raises you with a 3bet. Your 3bet defense options are to either fold, call or re-raise 4bet (if the 3bet was not an all-in shove).
The option you choose to take depends on the 3bet range of your opponent, their tendencies in 3bet pots and the preflop hand you are holding. However, there are also steps you can take to avoid 3bets from your opponents. This is going to save you money and make poker a little easier for you.
Choose to Face Less 3bets
Yes, there are things you can do to avoid 3bets! Most of us lose money when facing a 3bet, so if you can avoid that, you'll add more money to your bottom line.
Do you have a 3bet defense leak?
Look to see if you have a leak when facing 3bets after open-raising. Run each of the 4 filters below in PokerTracker 4 and record your resulting win rates along with the number of hands.  Make sure you have a sample of at least 10,000 hands to filter through.
3bet Defense Filters
Raise First In
Raise First In and Face a 3bet
Raise First In and Call the 3bet
Raise First In and 4bet versus the 3bet
If any of these 4 filters gave you a win rate worse than -300bb/100 hands, then you have a leak to fix.
---
Why does a win rate worse than
-300bb/100 hands

signify a leak?

If you normally open-raise 3bb's and fold versus every 3bet, you would lose 3bb's every time this happens. Therefore, your total win rate would be -300bb/100 hands.  So, this is the win rate you compare your "facing a 3bet" win rates against.

Let's say your "RFI and Face a 3bet" win rate is terrible at -600bb/100 hands. This means every time you face a 3bet, you're losing 6bb's.  If you had just folded versus every one of these 3bets, you would've lost only 3bb's each time. So, your 3bet defense choices are costing you an additional 3bb's. 3bet defense is definitely a leak of yours.

But, if your win rate is -100bb/100 hands, then your 3bet defense decisions cost you only 1bb every time you face a 3bet. This is great! You're doing better than if you had folded vs every 3bet.

So, if you're losing money when facing 3bets, I'm going to help you plug this leak now.

Listen to this podcast episode called "Choose to Face Less 3bets"
Methods for Facing Less 3bets after Open-raising
I can hear some of you right now, "I can't control whether or not my opponents 3bet me. That's crazy talk."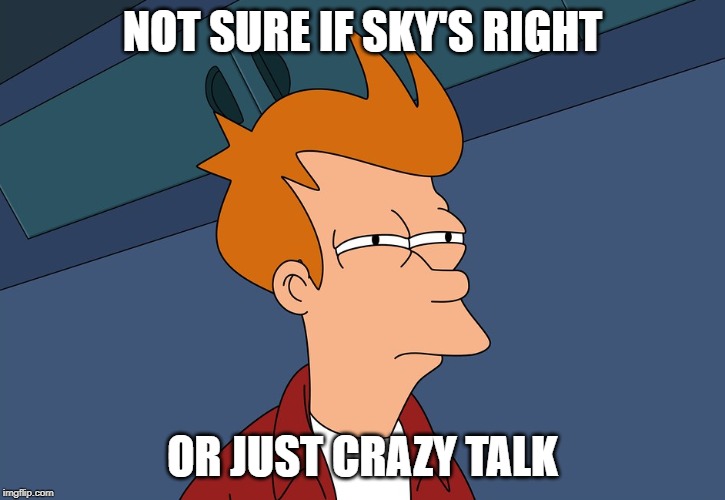 You're right, you can't control your opponent's actions.  But, you can do things that make it less likely you'll face a 3bet after open-raising.
I came up with 5 methods for facing less 3bets. They are in order of simplicity from #1 to #5. And, they're in order of effectiveness and profitability as well. So if you only do one thing, #1 is easiest and most effective for minimizing 3bets and improving your profitability when open-raising.
1. Table Select
Table selection is purposely choosing the table that you play on, in order to have the best chances of leaving the table with profits.
When it comes to table selection, the 2 things you're looking for are the types of players at the table and their position against you.
Most 3bets come from loose-aggress (LAG) players and Maniacs. The more of these you have at your table, the more difficult your session will be. LAG's and Maniacs love to open-raise, so they're going to take away your chance to open-raise frequently. They also love to 3bet, so the more of these players at your table the more likely it is you'll face a 3bet after every open-raise.
Playing at a table with just 1 or 2 LAG's at most will reduce the 3bets you face drastically. And make sure you keep the 3bettors to your right so you have post-flop position against them.
A dream table would be all loose-passive Fish and just you. A nightmare table would be all LAG's and Maniacs along with you. Choose tables that are closer to the fishy extreme.
2. Use Bigger Open-raise Sizing
Players don't like 3betting vs larger sizes regardless of whether their 3bet is for value or as a bluff.
Bluffing versus larger 3-4bb 3bets puts more chips at risk if they size the 3bet large enough to hit your pain threshold.
If they are value 3betting with hands like TT, JJ and AQ, it's easier to pull the trigger versus 2-2.5bb open-raises.  When you make it larger, they're less sure of the strength of their hand and will often just call with these hands instead.
So, to discourage 3bets, make it between 3-4bb's when open-raising in every position.
I know there are many coaches who recommend smaller open-raises like 2-2.5bb's depending on position. But smaller open-raises encourage more calls and 3bets, which take you away from Bread & Butter Poker.
3. Look Ahead for 3bettors
Before you make any action on any street, you must look ahead and think about how the remaining players will react to your play.
When it comes to open-raising, before you do so, look ahead at the players on your left to see their 3bet statistic. Anybody who is capable of bluff 3betting in their current position should be viewed as a potential 3bettor. How do you know they are capable of 3bet bluffing?
The first way to know is by seeing them 3bet bluff in that position before and making a note of it. The 2nd way is to look at their 3bet statistic by position. Anything over 7% is a sign that they 3bet bluff from that position. Take the time to look at the number of opportunities as well. 10% when it is 1/10 opportunities isn't reliable. But if it's 10% out of 100 opportunities to 3bet (10/100), there is a very good chance they love to 3bet in that position and they will 3bet you right now.
If you suspect a 3bet is coming your way and you don't want to face it, you can do 1 of 2 things:
Increase your bet size (#2 above).
Don't open-raise and just fold instead.
There's nothing wrong with folding a hand that is worth open-raising against the blinds but not against a likely 3bet. Take a hand like QTs. I open-raise this hand all day against players in the blinds, but if I'm up against players who love to 3bet me, I'm not open-raising QTs because it's never good enough to call and it's not a solid 4bet bluffing hand.
4. Open-raise with Tighter Ranges
The top portion of the figure above shows your total losses when you open-raise 25% of the time over your next 10,000 hands.
Open-raising 25% of the time = 2,500 open-raising hands.
Facing a 3bet 10% of the time = 250 3bets faced.
Losing 6bb's with every 3bet =

-1,500 blinds lost

That's 15 buy-ins down, which is extremely hard to overcome even with great play in other areas.
The bottom portion shows your total losses if you decrease your open-raising frequency to 15% of the time.
Open-raising 15% = 1,500 open-raising hands
Facing a 3bet 10% = 150 3bets faced.
Losing 6bb's with every 3bet =

-900 blinds lost

9 buy-ins lost, which is much better than above.
The numbers above assume that you're playing exactly the same and you'll have the same results versus 3bets that you've been having. But, if your decrease your open-raising ranges, this will naturally decrease your losses when facing 3bets. This is due to your smaller and stronger open-raising ranges. When you choose to defend against a 3bet by calling or raising, you'll have stronger hands than before. Therefore, your preflop equity will be greater in 3bet defense situations which will lead to less losses and more profits.
5. Become Known as a 3bet Defender
This is not the way I recommend to avoid 3bets. Becoming known as a "3bet defender" is a natural result of being the kind of player that does not fold to 3bets.
"If they ain't folding, you ain't bluffing."
I'm sure you follow this idea when it comes to 3bet bluffing, especially from the blinds because you're OOP. Many of your opponents feel the same way. They target players with bluff 3bets who open-raise and then fold a lot.
So, if you purposely choose to be the kind of player who calls and 4bets frequently, your opponents will pick up on this and you will face less 3bet bluffs. This means that most 3bets you will face are for value with some of the strongest hands. Becoming a "3bet defender" can backfire on you this way.
What also happens when you become known for your frequent 3bet defense is players will call you much more often. They will call with hands like AJ and KQ and 99 which are way ahead of your open-raising range. So you will be seeing the flop with weaker ranges and often out of position (when players call from the CO or the BTN). You will also see more multi-way pots because the 1st caller who doesn't want to 3bet is going to entice additional callers.
You could also become known as a 3bet defender if you play ultra-tight ranges. But I don't recommend that style of play either because the ultra-tight players are too easy to read and easy to steal from when they don't show aggression.
Use Methods #1-4 On-the-Felt
If 3bet defense is a weakness for you, get to work on this during every play session this week. Start with the 1st method above and choose more profitable tables that do not contain LAG's nor Maniacs on your left. Beyond this, use the 2nd method of larger bet sizing to limit the 3bets you face. Always be on the lookout for 3bettors still to act and consider whether or not your hand is worthy of open-raising (3rd method). If you're still having issues with facing 3bets move on to the 4th method open-raising with tighter ranges.
---
Support the Podcast
Mark S. picked up PokerTracker 4, the best poker tracking software.  I love it and use it everyday!  In appreciation, I sent him a copy of my Smart HUD for PT4.  With an ever-growing database of hands to study and all the helpful features, PT4 is the go-to software for serious poker players.
Jeff bought the Smart HUD for PokerTracker 4 (and it comes with a 1.5 hour webinar!).  It's the best online poker HUD in the business, and you can get the Smart HUD by clicking here.
Big V picked up the Poker Mathematics Webinar ($5 off). This was held in conjunction with Mark Warner of ExceptionalPoker.com. We taught you all you need to know about preflop math, post-flop math and Expected Value.